Photo with impressions - the difference is 60 years!
The other day the photographer posted these two photos, 60 years apart! I'm impressed by this photo drama! The thing is that both here and there we see one person, only passing through a long time, but always close to his home! It's like a time machine, for real!
Especially when you go into the yard shown in the photo...there the images rise before your eyes, alive...children's voices are heard and the mother calls her son to dinner and the smell of freshly laundered laundry hanging on a rope...and now, suddenly ...other sounds, jerky, muffled, not clear, other smells...of decay, standing water.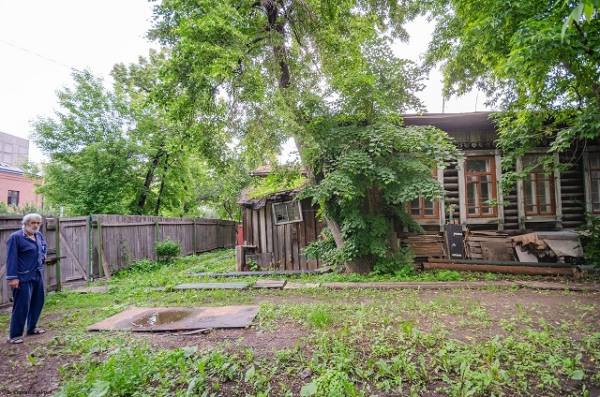 Vt;le 'nbvb ldevz ajnj hfpybwf d 60 ktn - "nj elbdbntkmyj!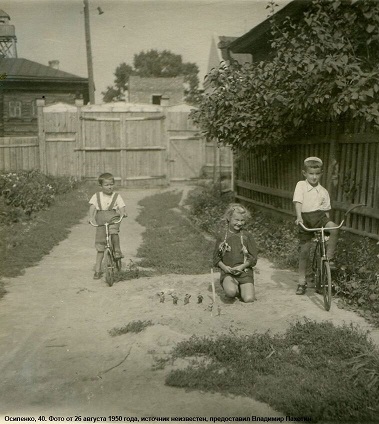 Everything's frozen and waiting... What? I don't want to talk about that now. Life goes on!
I also love this HOUSE and take pictures... in different years, morning, evening, winter and summer... but for drama, I need to go to the Internet, look for information, etc. And Sergei does it on their materials ... MASTER!
By the way, in the old photo, in the center, on her knees, sits a girl ... arranged her dolls, surely it is her treasure) Where today and who is she? I want a continuation of the story! Development of events ... scale!
Similar photos:
A self-guided trip to Italy!Cuisine characteristic of the late 19th century is preserved in the Villa Museum on Via Cesare Battisti 25 (Lucca)Everything here is interesting!Typically, kitchens were placed in basements and the windows served more
From My Travels in ItalyThe city of Lucca is a settlement that has preserved its fortress wall, firmly protecting its inhabitants, to this day. Anyone who comes here becomes visible.I rented an apartment right in the center and rented a bike and
Have you ever had one of those moments when you suddenly see your dream come true? It happened to me THURSDAY. I was in the old lake hollows and I saw a tiny river... and a garden going towards it and a HOUSE ON A HILL... I stopped and a PICTURE in
If you look at the beautiful flowers live.then you begin to feel some kind of absolutely good burst of energy and vitality, so if you want inside yourself to make a beautiful step forward to tone up your body, then it will be nice to admire all the
Suddenly, a dog of such amazing beauty and expression looked at me. The dog was affectionate and very funny looking at me intently through the fence boards and soulfully, without malice, with understanding as if inviting me to visit!Uninvited guests
I'm going on a trip to the old cities of the world... and I like to google maps beforehand, so to speak, to see where the hotel is and where to go, to walk around... I was hoping to take pictures of old houses... And I look at how many spoiled whole