Pictures - My Italian Travels!
From My Travels in Italy
The city of Lucca is a settlement that has preserved its fortress wall, firmly protecting its inhabitants, to this day. Anyone who comes here becomes visible.
I rented an apartment right in the center and rented a bike and rode everywhere. I decided to have lunch at a cafe in the central square, under an umbrella. I ordered a pizza and the waiter, a young, cheeky guy, asked me "Are you from America?" I just said "No!" And he started humming to himself some song - "My American, take me with you to your America!" He sang and sang... The next day, he saw me riding my bike past a cafe on the square - and he sang very loudly, raising his hands to the sky - *My American!
The next time, I decided to avoid this spectacle and rode the blocks... so, what would you think, the guy was apparently on his day off and was standing with a bunch of friends, the same sassy, near a bar in a narrow alley... As soon as he saw me, he sang even louder than usual, and all his friends picked up on it... and then hooted and hollered as he caught up with me!
It's all so Italian... I miss you!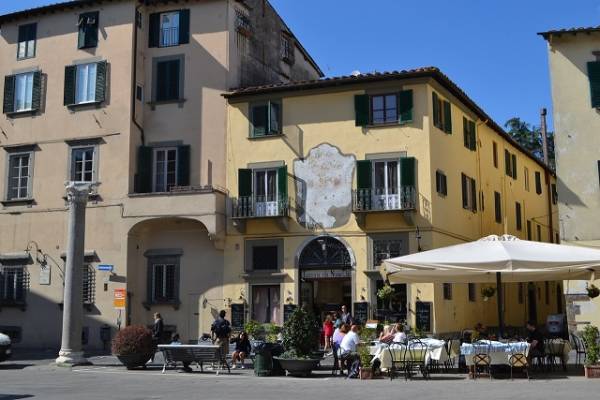 In the city of Lucca Italy - Pictures!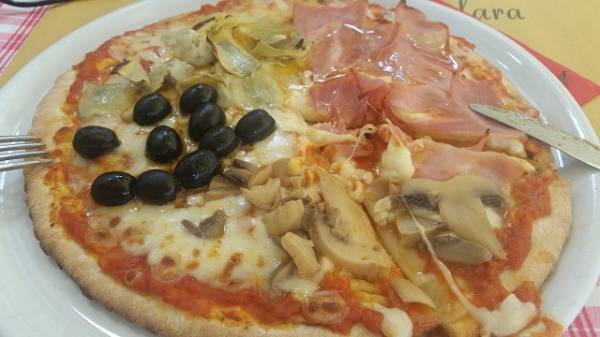 We ate real Italian food!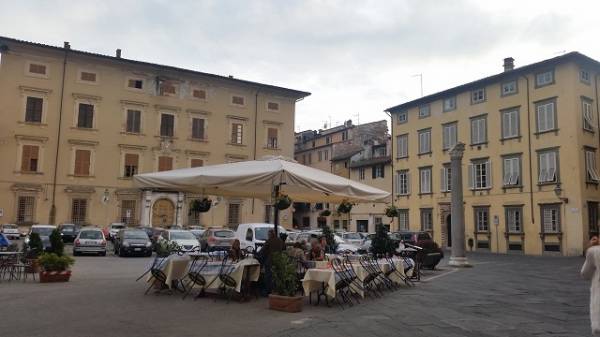 A very cozy place in Italy!
Similar photos:
Have you ever had one of those moments when you suddenly see your dream come true? It happened to me THURSDAY. I was in the old lake hollows and I saw a tiny river... and a garden going towards it and a HOUSE ON A HILL... I stopped and a PICTURE in
If you look at the beautiful flowers live.then you begin to feel some kind of absolutely good burst of energy and vitality, so if you want inside yourself to make a beautiful step forward to tone up your body, then it will be nice to admire all the
Suddenly, a dog of such amazing beauty and expression looked at me. The dog was affectionate and very funny looking at me intently through the fence boards and soulfully, without malice, with understanding as if inviting me to visit!Uninvited guests
I'm going on a trip to the old cities of the world... and I like to google maps beforehand, so to speak, to see where the hotel is and where to go, to walk around... I was hoping to take pictures of old houses... And I look at how many spoiled whole
Yes, I want to live in joy, to wake up in the morning looking at myself and rejoice that a bright, pleasant day is coming, which will be gentle and very good!Because I love this day. it is my day, it is each of us. but anyway in my happy day only I
The morning came fresh. to make it easy in the soul we look and wish all of us the warmest, most gentle and positive good morning!Start your day easy in the morning and let there be all-the-time sunny weather for you! Happy morning to you!Morning