Images - How do you see your dreams?!
Have you ever had one of those moments when you suddenly see your dream come true? It happened to me THURSDAY. I was in the old lake hollows and I saw a tiny river... and a garden going towards it and a HOUSE ON A HILL... I stopped and a PICTURE in my eyes - I (my granddaughter) was running barefoot along the stream, behind the boat... and the stream was ice-cold, clean, covered with flower petals from the lushly blooming trees of the old garden... I lift my head, and there's my grandmother or my mother (Me), calling for breakfast and the aroma of pancakes down the hill. And I wander through the garden, through the grass, where everything is mine, native... the herbs are spicy, the birds are singing, the garden is neglected, overgrown... And I see the house (built by me) simple and sweet, where my own people live. There's a table under an apple-tree with a blue tablecloth and on it a pile of pancakes, a bowl of sour cream, and a pot of tea...
I usually make all my dreams come true...however, it's TIME for a new one, or remembered old one?!)
As for the place where I'm staying - yes, and the river is fouled and fences everything is not humanly .... But you can clean it up, if only you had the hands! I also liked one house, of which, to be honest, almost nothing is left, but stands so picturesque, right in the valley, buried in the bushes... and the people lived in it, and were happy?
 It is possible and necessary to dream!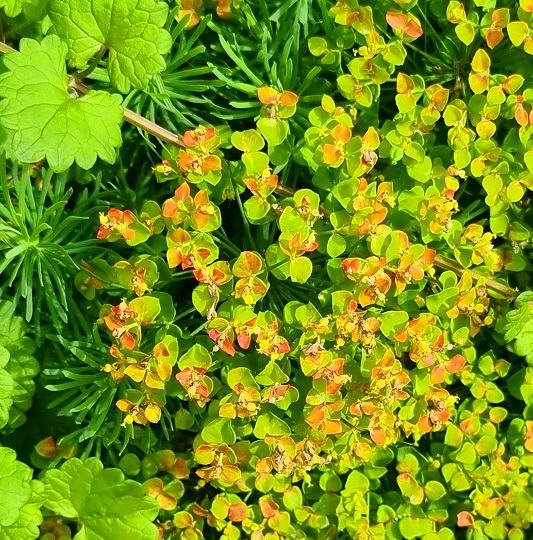 Pictures - dreaming of beautiful things together!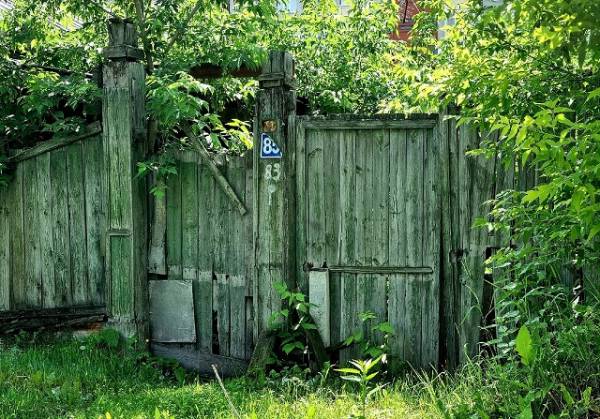 Pictures - Dream Gate!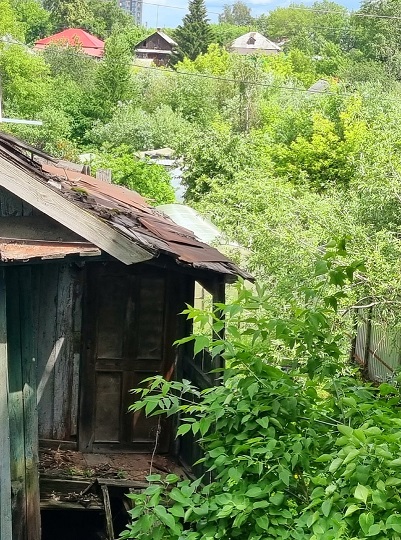 The Old Cabin
Similar photos:
If you look at the beautiful flowers live.then you begin to feel some kind of absolutely good burst of energy and vitality, so if you want inside yourself to make a beautiful step forward to tone up your body, then it will be nice to admire all the
Suddenly, a dog of such amazing beauty and expression looked at me. The dog was affectionate and very funny looking at me intently through the fence boards and soulfully, without malice, with understanding as if inviting me to visit!Uninvited guests
I'm going on a trip to the old cities of the world... and I like to google maps beforehand, so to speak, to see where the hotel is and where to go, to walk around... I was hoping to take pictures of old houses... And I look at how many spoiled whole
Yes, I want to live in joy, to wake up in the morning looking at myself and rejoice that a bright, pleasant day is coming, which will be gentle and very good!Because I love this day. it is my day, it is each of us. but anyway in my happy day only I
The morning came fresh. to make it easy in the soul we look and wish all of us the warmest, most gentle and positive good morning!Start your day easy in the morning and let there be all-the-time sunny weather for you! Happy morning to you!Morning
In moments of thunderstorms and beautiful clouds, you and I will see the beauty and charm and also the beauty that one can feel from seeing beautiful things!Looking, seeing, watching and feeling that you merge with nature, experiencing delightful